To have the tidal current with us, we get up at 4:45AM with the plan to sail to Calais. It is the next harbour where we can safely dock and some twenty miles away. It is still dark and we realise that we still need to improvise some solution for our sternlight, which is currently blocked by our dinghy. We put up our anchoring light and set off.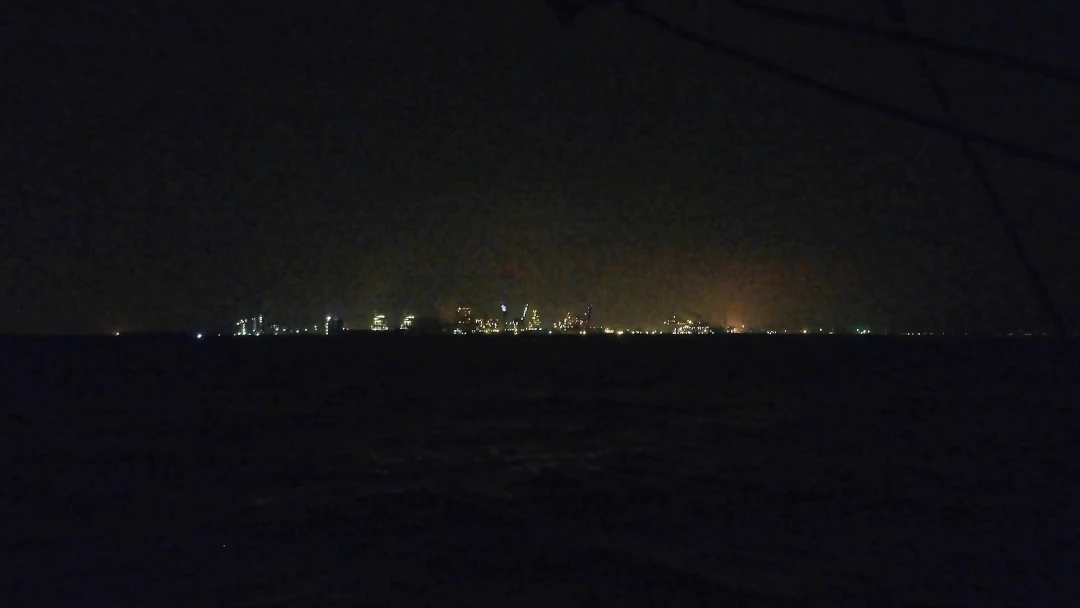 The wind is good and thanks to the current we make at some point 9.0 knots over ground! Because we are going much faster than expected, we arrive at Calais around 8:30AM, and since we have a few hours left before the current turns against us, we decide to make for the next harbour. Just off the coast of Calais, we notice still a small boat with many people on it.
A bit further Moritz sees the first fin, probably from a porpoise but he is convinced it was a shark. From this point onwards the white cliffs decorate the coastline and we say goodbye to sandy beaches for now.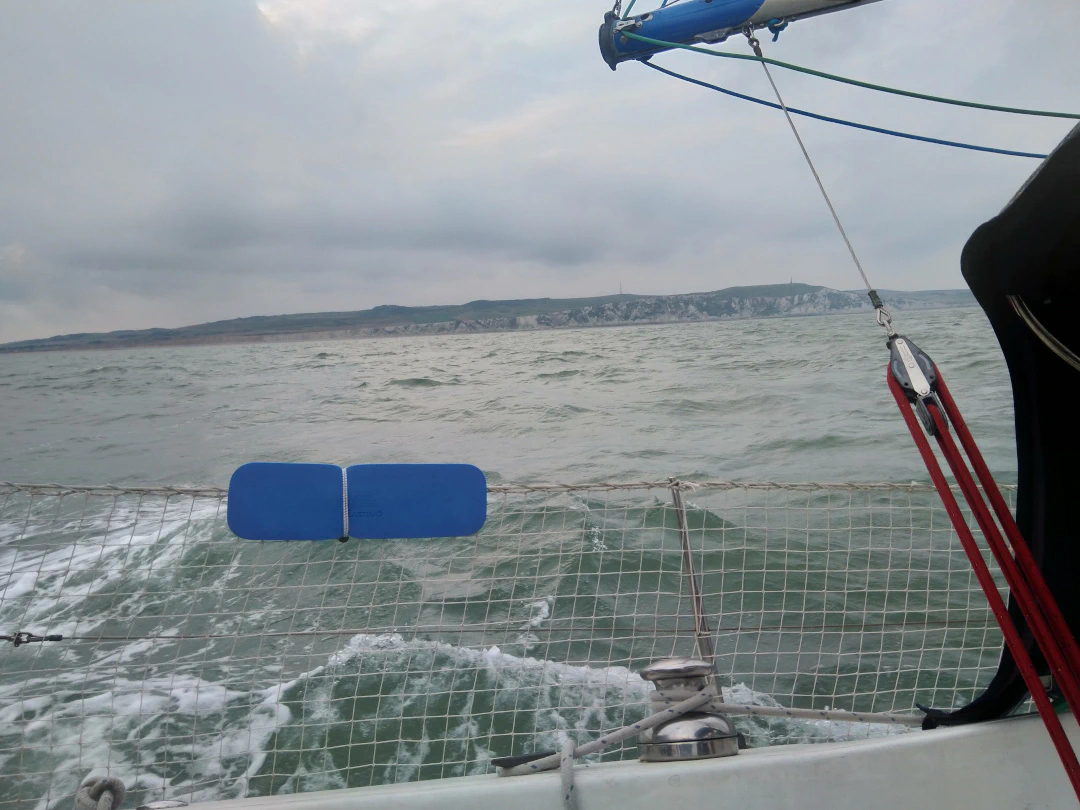 The waves increase during the last part of our forty-mile journey, and we are happy to sail into the harbour of Boulogne-sur-Mer. There is a harbour on the outside of the pier, which is technically deep enough for us, but behind a lock, there is the Bassin de Napoléon, which is more protected. We arrive around high tide, when the lock is open, so we decide to moor there. The lights of the lock however are still on red, so we ask the harbour master on VHF channel 9 whether he can put the lights on green for us. We get the answer that we should rather ask on channel 12, which is the channel for port control. After a lot of confusion thanks to language barriers he understands that we would like to enter the bassin, after which he asks the harbour master (the one from channel 9) to put the lights on green.
In the evening we are joined by two friends of ours who will stay for a week.