Cadzand is our last stop in the Netherlands before we leave for Belgium. So far we have sailed around a bit in Zeeland and on the North Sea, but now we are ready to start our journey. The most important thing to do while we are still in the country is of course to stock up on hagelslag. So it is that we drop our mooring lines with 4 packs of hagelslag and our Belgian visiting country flag ready.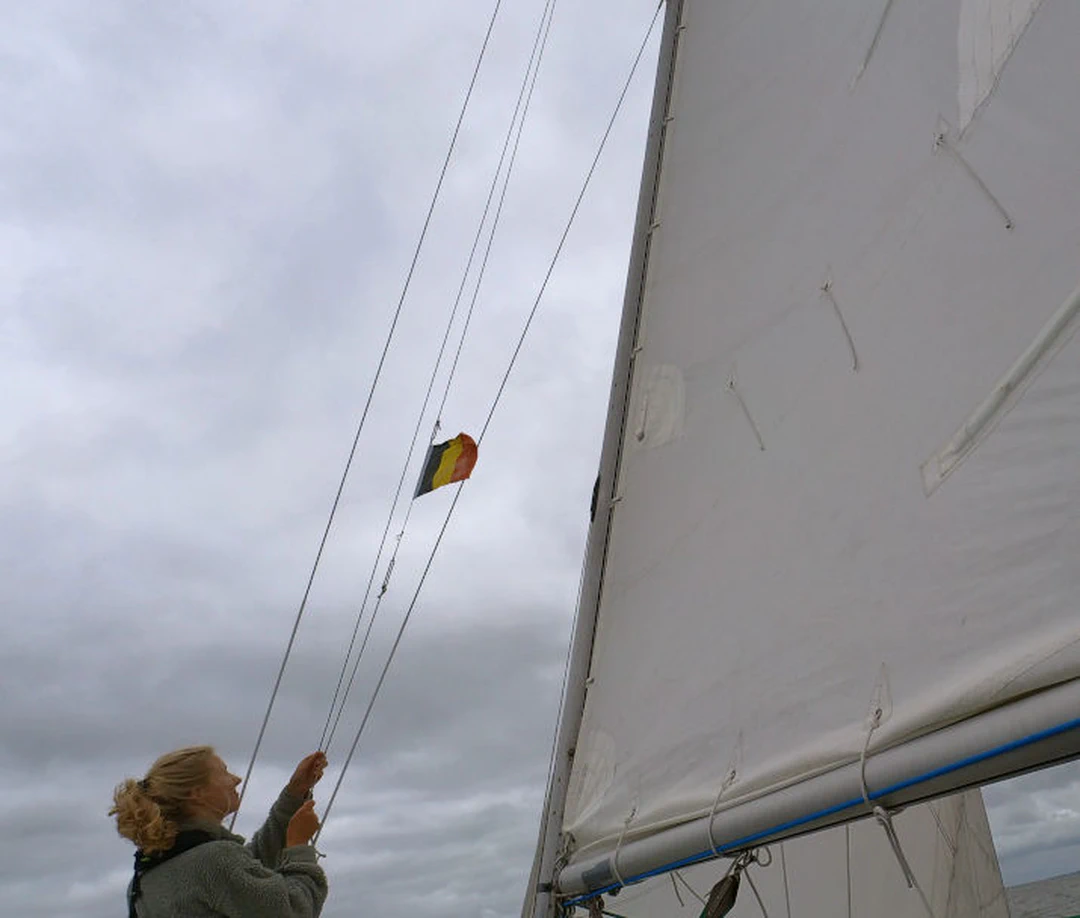 The tide is with us but the waves and wind are coming in at a sharp angle. When we are in front of Knokke-Heist we raise our small Belgian flag, a custom in the sailing world out of respect for the country you're visiting. On a steady course, we sail past the Belgian coast: not the prettiest of sights but exciting enough for us.
It does not take long to reach Oostende, our goal for the day. At the exact moment, we are sailing into the harbour entrance, five big and very fast offshore support catamarans take us over and make our little boat jump in the waves. We are too late to take the lock into the Mercator harbour, so we dock outside of it. It's not a very quiet harbour, in fact, the boat is constantly bumping around. Besides that, it is also our first time mooring in a 'stern-to-dock' manner, with a mooring buoy. Except that we didn't put our stern to the dock… I guess we can consider this the Belgian stern-to-dock manoeuvre.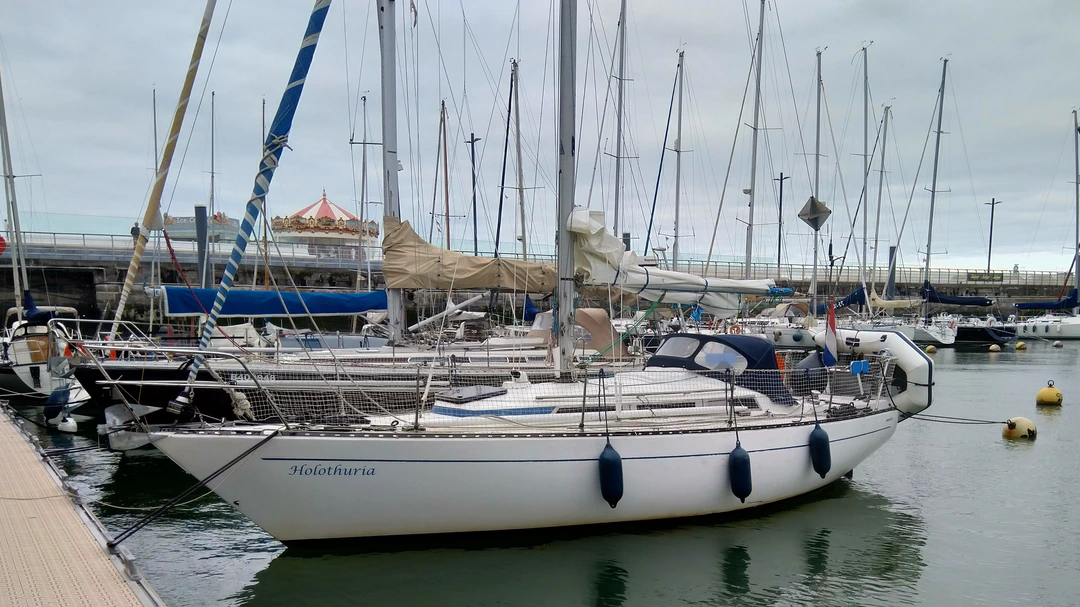 In the evening we take a walk through the city, but it is rather deserted on a Wednesday night. When we stroll past Saint Peter and Saint Paul church, we notice that right in the spotlight that is supposed to shine up the impressive building, a glass recycling bin is placed.